Our Wine Collection
The Barossa is a truly unique part of Australia and Château Tanunda is one of the most established names in the Barossa.
Our premium winemaking style is about the purity of expression. Minimal handling in the vineyards and hand-picked where possible, the grapes are typically left uncrushed, basket pressed, and unfiltered with minimal intervention to allow the true character of the vineyards to shine.
This combination of traditional methods with the best technology creates an elegance and softness typical of our wines.
The Everest
The Everest is the pinnacle of Château Tanunda's winemaking. Hand-picked, basket pressed and selected as a blend from the finest barrels in only exceptional vintages. These wines are extremely limited in production and are sought out by wine collectors globally.
The very first vintage of Everest Shiraz 2005 was awarded 'World's Best Shiraz' at the IWSC 2010 and has enjoyed cult status ever since.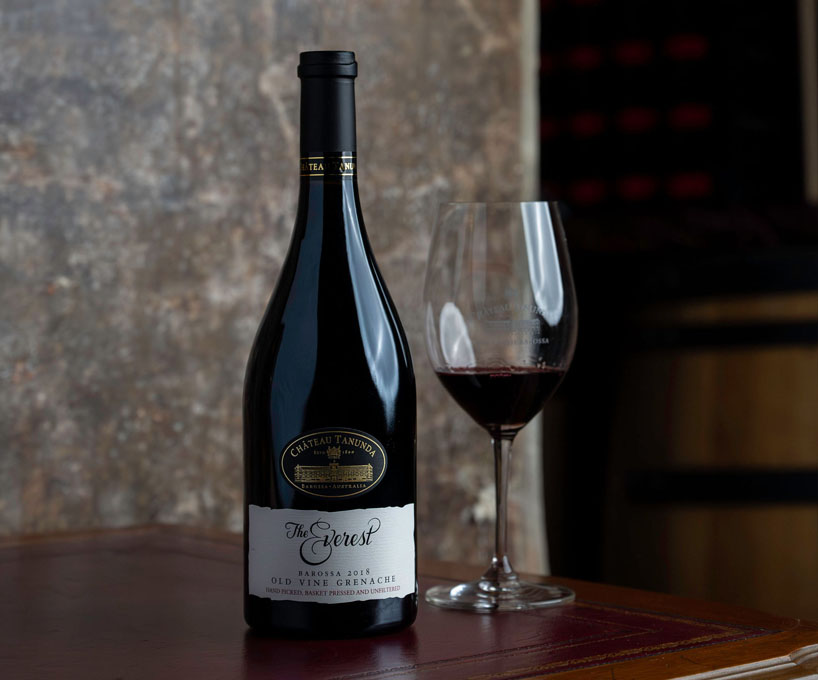 Old Vine Expressions
The Barossa is home to some of the oldest vines with our greatest wines coming from these vineyard treasures. We dedicate our Old Vine Expressions range to producing rare and collectable wines from revered old-vine Barossa vineyard sites which are 50, 100 and 150 years of age.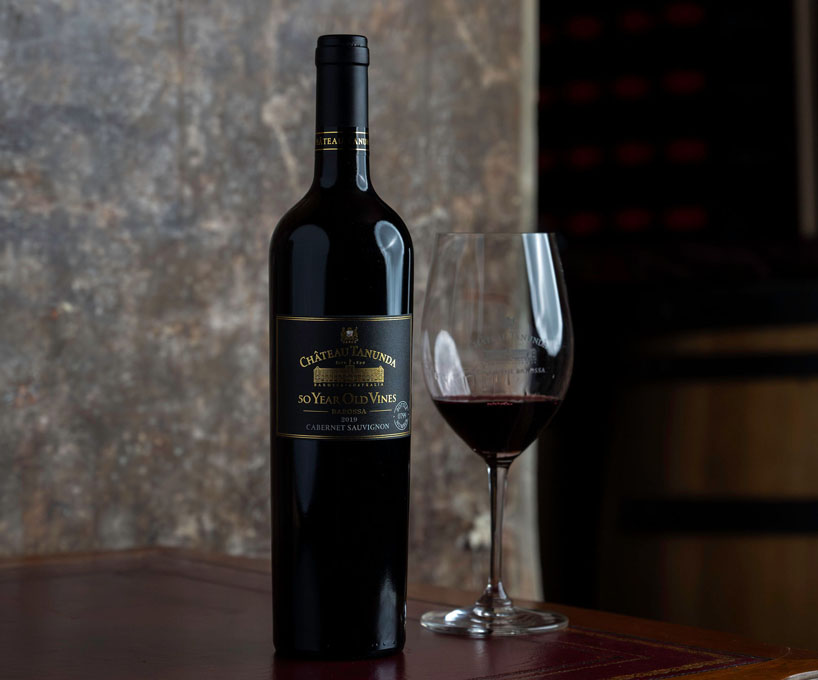 Terroirs of the Barossa
A journey through the Terroirs is a lesson in Barossa Shiraz and the Barossa's diversity. The range showcases sub-regional expressions from famous Barossa districts creating Shiraz wines that are exemplary of their place.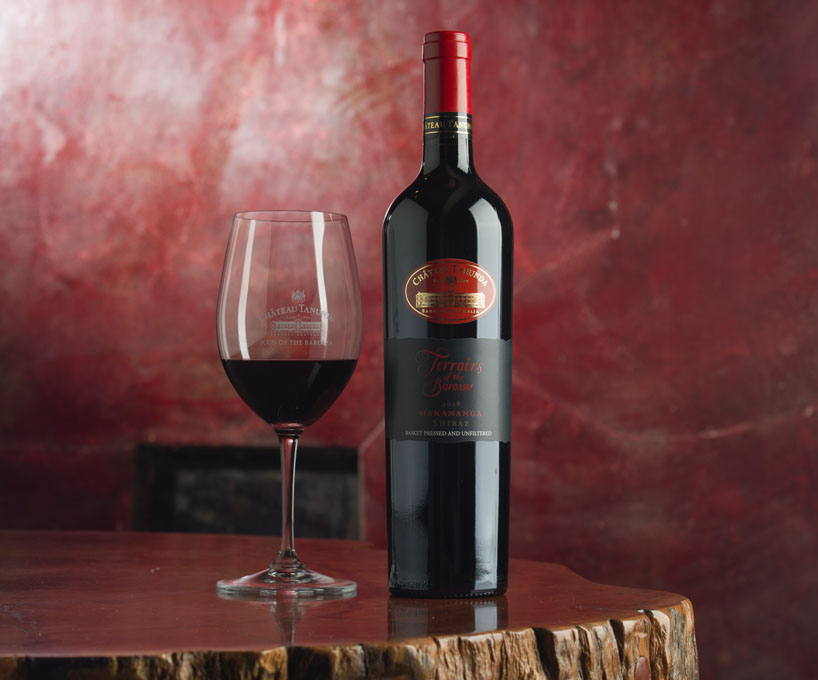 The Château Single-Vineyard
These single-vineyard wines are from distinct vineyard blocks that have proven themselves to consistently produce wines of unique character and elevated quality.
They are characterful and elegant expressions of their vineyard site and the climate where they grow.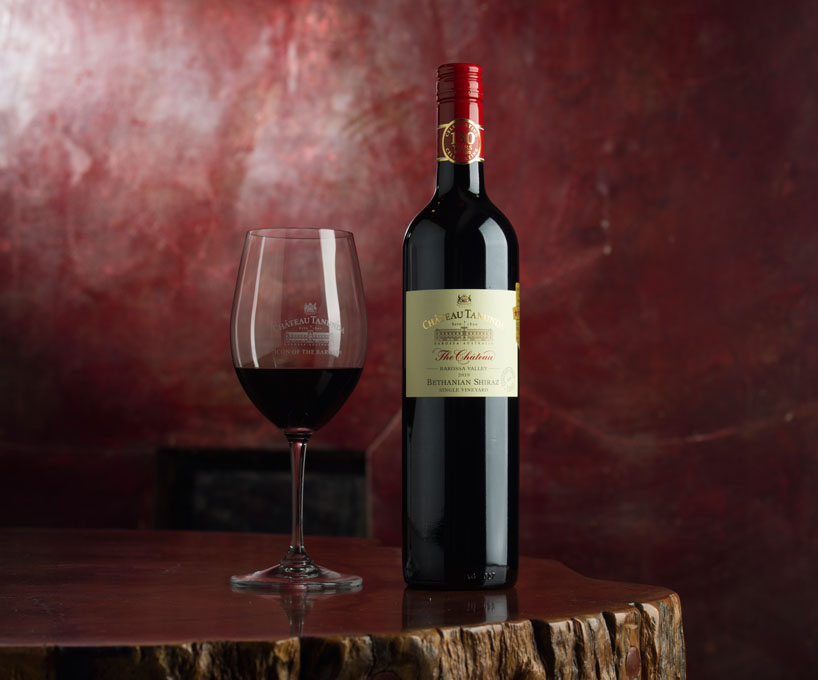 Grand Barossa
Grand Barossa is the epitome of Barossa's classic Grape varieties. These varietal wines reflect our European origins and draw from the grandeur of the Château and the Barossa itself.
The wines are rich and intense in flavour balanced with an elegance typical of the Château Tanunda house style.
Heritage Release
The Château Tanunda Heritage wines are inspired by The Château's rich history and showcase exciting parcels and varieties from the Barossa. They exclusively produced for our wine club and cellar door customers.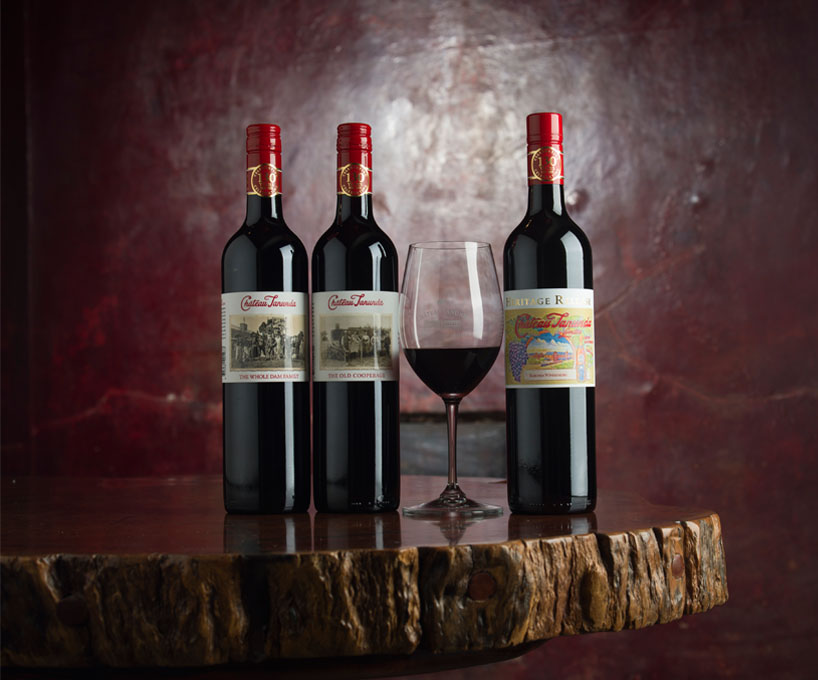 Sparkling
Celebrate with Château Tanunda's exceptional sparkling range and bring a touch of glamour and elegance to any special occasion.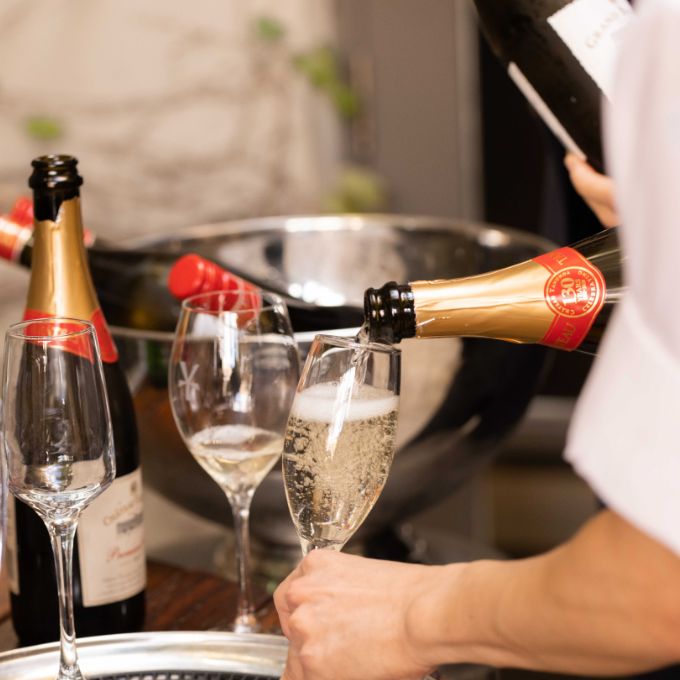 Parishes
Parishes celebrates the heritage of our
pre-eminent Australian wine regions, born from
grape-growing communities as flavoursome as
the wine they produce. Our carefully crafted
drops embody the regional character of their varieties.
Matthews Road and Chorus
With an enviable array of high-quality fruit to choose from and a diversity of terroirs, we are able to craft classic and refined house-style wines of distinction. These selected wines depict the Barossa and the character of its surrounding areas and are available at select retail outlets.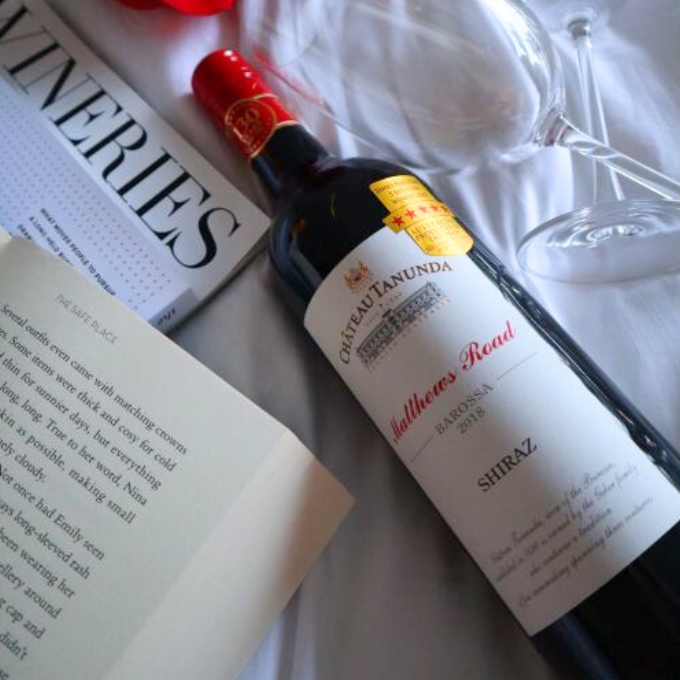 Museum Release
We hold back limited quantities of our very best wines in the Château Tanunda cellars to offer as Museum Releases to collectors and those looking for specifit vintages for gifting. The range includes 1.5-litre Magnums, 3-litre Double Magnums and 6-litre Imperial bottles from our Old Vine Expressions, Terroirs of the Barossa, and Lunar New Year Grand Barossa Reserve ranges.